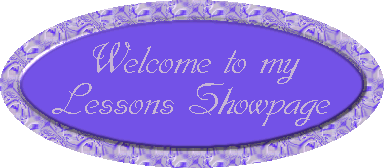 Greetings and welcome to my Goodies R Us lessons page.
They were a great group that offered fantastic tutorials for their members and I participated in their weekly classes in 2000 and 2001. Unfortunately, they are now defunct, but I am still extremely proud of the work I did when I was a member. So, I am showcasing my handiwork here for your viewing pleasure.

Not seeing the Dobkin font? Click here


The Lessons




Jan 12th Lesson Jan 16th Lesson
Jan 23th Lesson


I took a hiatus from the lessons for a few months,
but I have begun to participate again
May 14th Lesson May 21st Lesson
May 28th Lesson

June 4th Lesson June 11th Lesson
June 25th Lesson

July 2nd Lesson January 2001 Lessons


I was going through the tutorials I missed and
doing a few of the lessons
Goodies Extras






Unless otherwise noted, all graphics were created by me. I would prefer that they weren't used. But, if you really want to, please contact me before using them.







Came here through one of these webrings?
Click here to enter my site




This Paint Shop Pro Users Group Net Ring
owned by Sandra's Mystical Realm - Goodies.


[ Previous | Next | Join | List Sites ]
Join GOODIES R US RingSurf Net Ring