Awards I give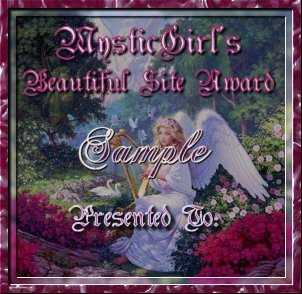 Award #1
Award #2
Award #3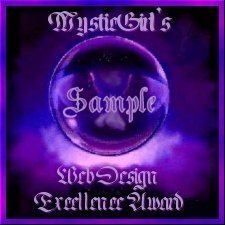 Award #4
Award #5
Just fill out the form and tell me which award you want and I'll come
look at your site. Be specific about which award you want and what
name you want on it.
The usual restrictions apply:
No pornagraphic sites, nothing with racist, sexist or any negative themes.
Your site must also be family friendly. It is not required, but it would be
nice if you signed my guest book. It just makes me feel special. :)
Other than that, I don't have any content requirements, so go for it!
Visit previous winners of my awards
The Winners

Came here through this webring?
Click
Here
to enter my site.




Site Directory